Life Is Stranger Than Fiction
So goes the wise saying and here is a collection – which I will continue to add to – of excerpts from historical sources that I find funny, entertaining, outright bizarre, or just simply bloody good stories. Stories that have happened and no one has made up. The idea for this came to me as I was reading Appian's Civil Wars the other day, desperate for inspiration for a plot of my own that has ground to a bogged-down, unmoving halt for months on end– as plots tend to do, and anyone who has ever attempted to come up with one will happily confirm – and, despite coming up with no brilliant ideas of my own, found myself thoroughly entertained, for hours on end with my reading, in a mind-boggled sort of way.
Of course, the Civil Wars in their entirety are somewhat on the long side, and the circumstances surrounding them so complex and convoluted that I haven't yet worked out which, if any, excerpt from them I can possibly separate from the rest and post here. So, until I work that one out – if in fact I manage to do so – we'll start with something else. Something I can lift out of context and still do it justice.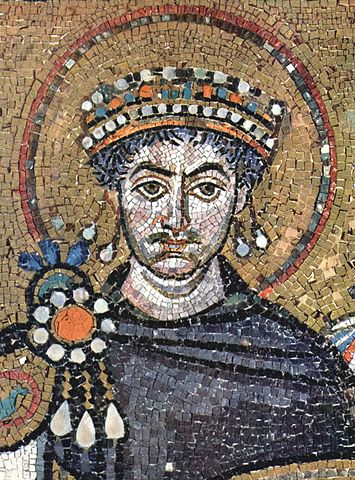 Let us stay in the 6th century for a bit, but this time move to the East. Justinian I (c. 482 C.E. – 14 November 565 C.E.), known as The Great - which I deliberately place in inverted commas - was Byzantine Emperor from 527-565 C.E. He is considered a saint by the...
read more